Download the latest report on Ukrainian refugees
Special Report "Refugees from Ukraine in Poland, the Czech Republic and Romania". Our study's figures describe this phenomenon of refuge from war in a manner that cannot be disputed by anyone.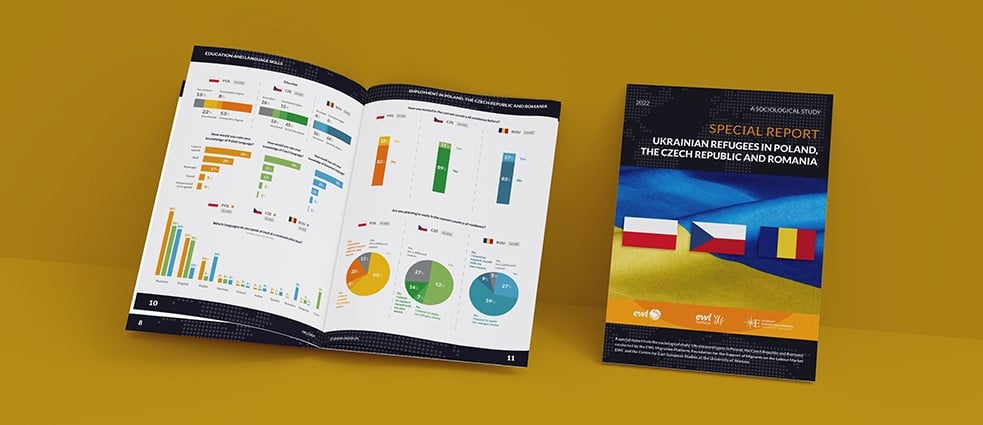 Offers for Ukraine
Thousands of Ukrainian women need jobs, after leaving everything behind and escpaing from the war. Together we can support them and provide help they need. Contact us if you have job vacancies open for the war refugees.
Find out how we work
Find out how the cooperation with EWL recruitment agency works in practice. Check how we support entrepreneurs by realising new recruitment projects for various industries.
Business services
The EWL employment agency offers comprehensive employment services: from recruitment and selection of candidates, through obtaining all necessary documents legal compliant work, to HR and payroll services as well as the organization of transport and accommodation for posted employees.
Hiring employees with EWL - step by step
1
Analysis of customer needs and selection of the optimal form of cooperation
2
Signing a contract containing the client's needs
3
Selection and recruitment of personnel to work with the client
4
Employment of employees at the EWL agency
5
Comprehensive project management
6
Monthly billing in accordance with the contract
Business solutions
See how EWL's recruiting solutions helped meet customer needs!
Market advantages of EWL
High availability of employees from different countries
Network of branches all over Poland
High level of order completion
Flexible cooperation models
Security of employment of foreigners
Accommodation network throughout Poland
Extended care of employees
Low employee turnover
Unique solutions for organizing the arrival of foreigners
Check our advantages