A study conducted by the EWL Group shows that one third of foreign employees want to be vaccinated in Poland, another 30 percent do not know yet, but the number of 'yes-sayers' may soon be higher. This was reported by the EWL Group's Operational Director Rafał Mróz in an interview with TVN24 on 29 April.
'In Ukraine vaccinations look bad. 600 thousand people have been vaccinated with the first dose, and ten people with the second dose (as of 29 April – ed.), so vaccinated employees will not be arriving in Poland for a long time, and they will be interested in being vaccinated in our country, but we have to create an opportunity for them',

– says Rafał Mróz.
The Ministry of Health claims that anyone can be vaccinated in Poland.
'No one needs a permanent residence permit to be vaccinated. Everyone is entitled to vaccinations in Poland: insured and uninsured persons, Polish citizens and foreigners',

– said the Ministry of Health spokesman Wojciech Andrusiewicz on TVN24.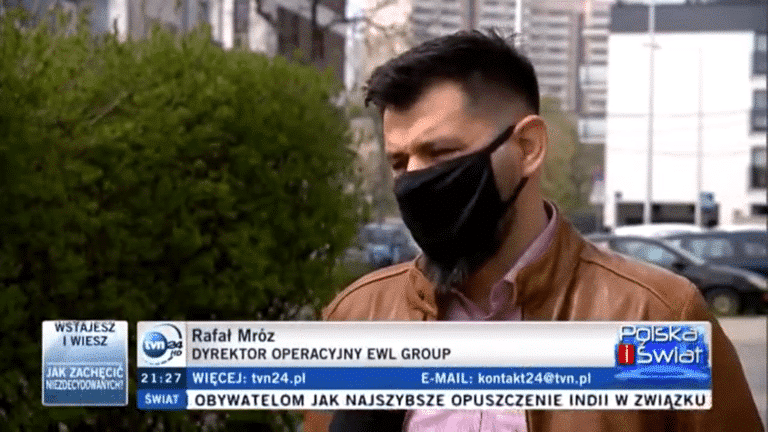 Source: TVN24
E-referrals are issued for more age groups, namely all persons who have a PESEL number. Sylwia Piestrzyńska checked what happens to people who do not have this number because they are foreigners, yet they have the right to stay in Poland. – https://t.co/mOs0yCpldR
— tvn24 (@tvn24) April 30, 2021